It's Not Ok I'm Here is a site-specific installation that acts as an admittance of the designer's and installer's own white privilege. Installed in predominantly white neighborhoods, this project seeks to challenge community members to similarly recognize their privilege and act against their own white supremacy.

Created in response to the current Black Lives Matter movement, It's Not Ok I'm Here examines the internal and external narrative created by privilege and colorblindness in white America. Our community is tolerant of the institutionalized racism that systemically harms people of color in all areas of life, so we must take action to counter this systemic problem.

Annotations, replies, resources, and other hand-written marks are provided by the installer of this piece, your neighbors, who have already begun playing an active role in anti-racism.




INSTALLATIONS

01
Porter Square, Cambridge, MA
Community Path,
Somerville, MA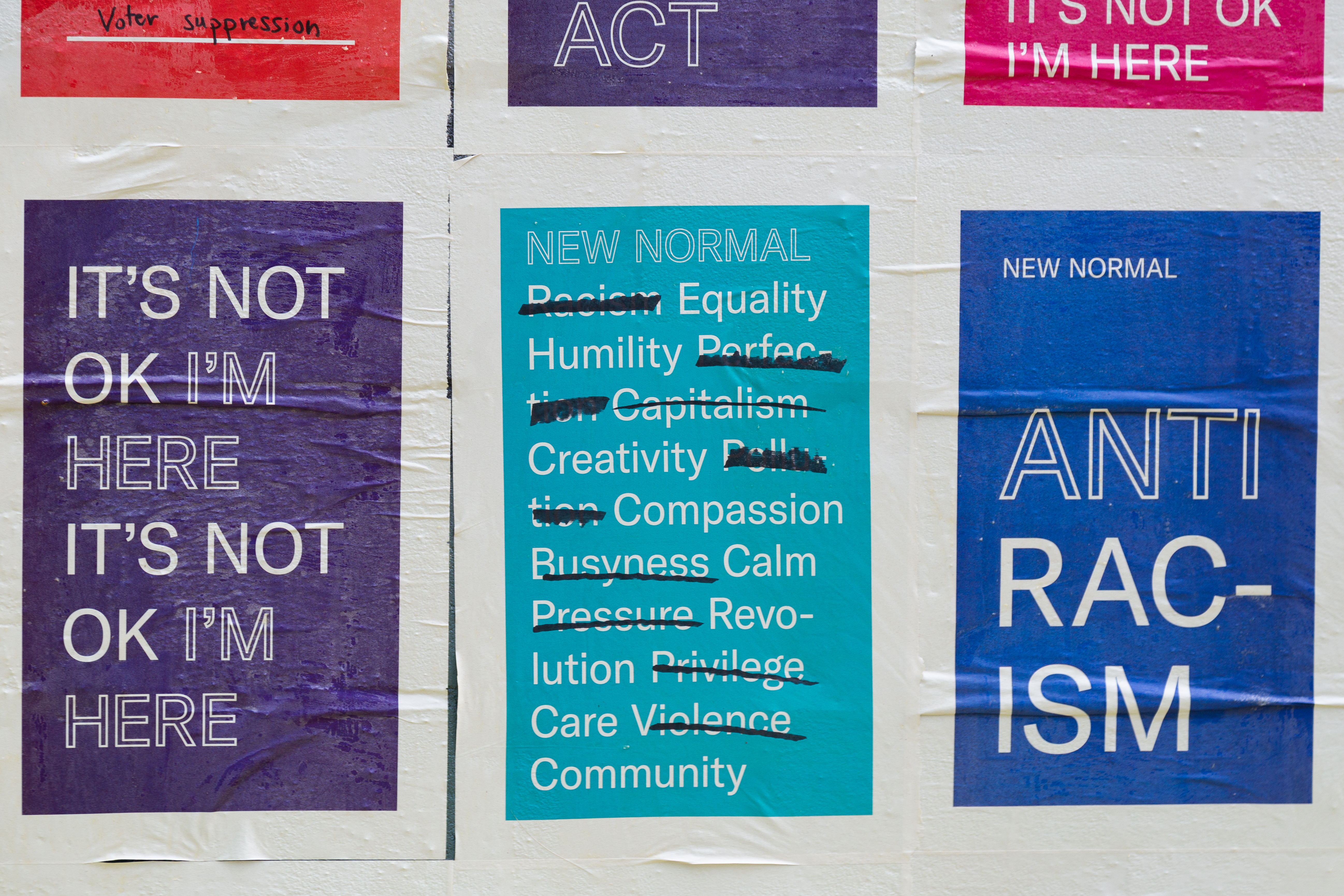 Church Street,
Cambridge, MA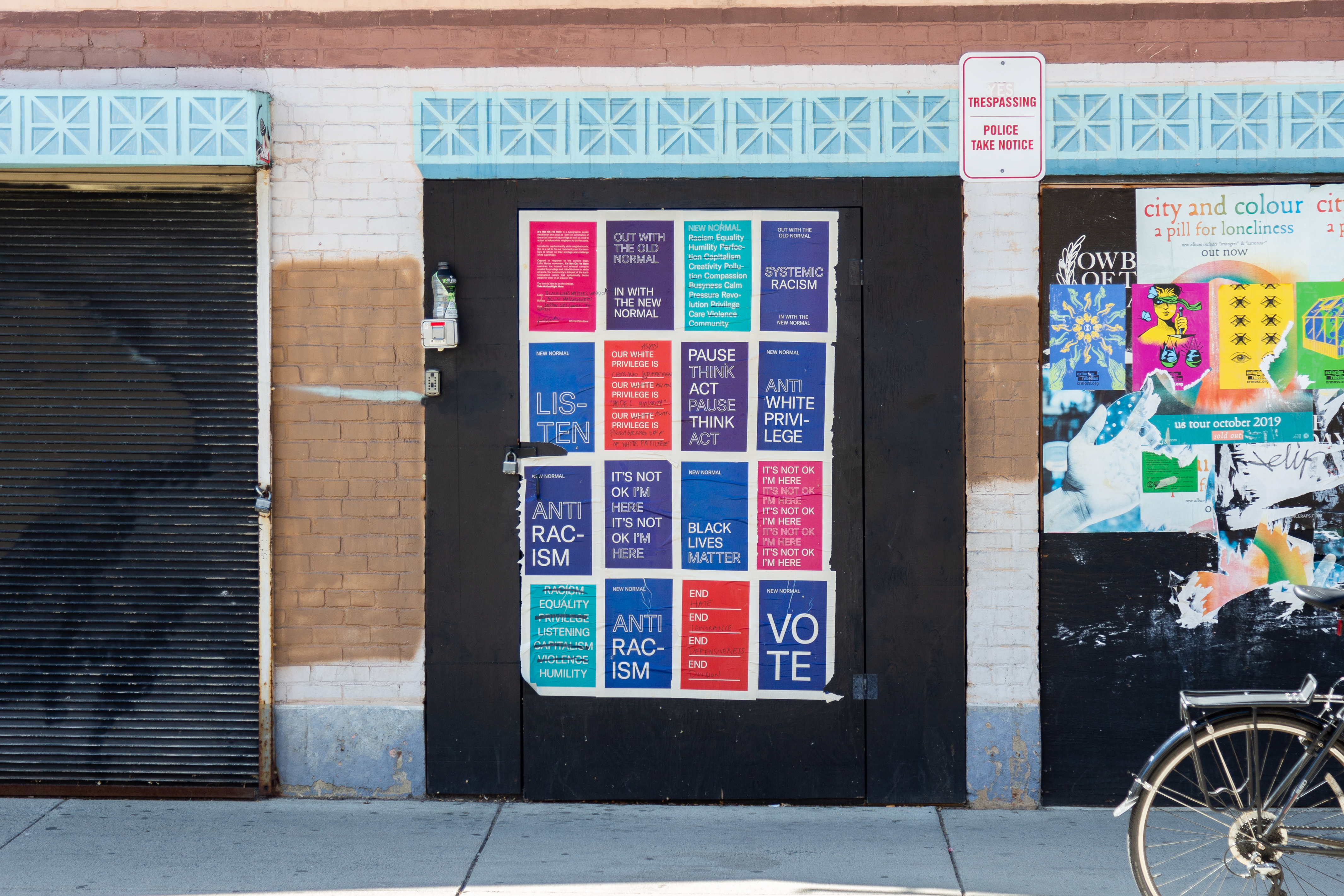 Union Square,
Somerville, MA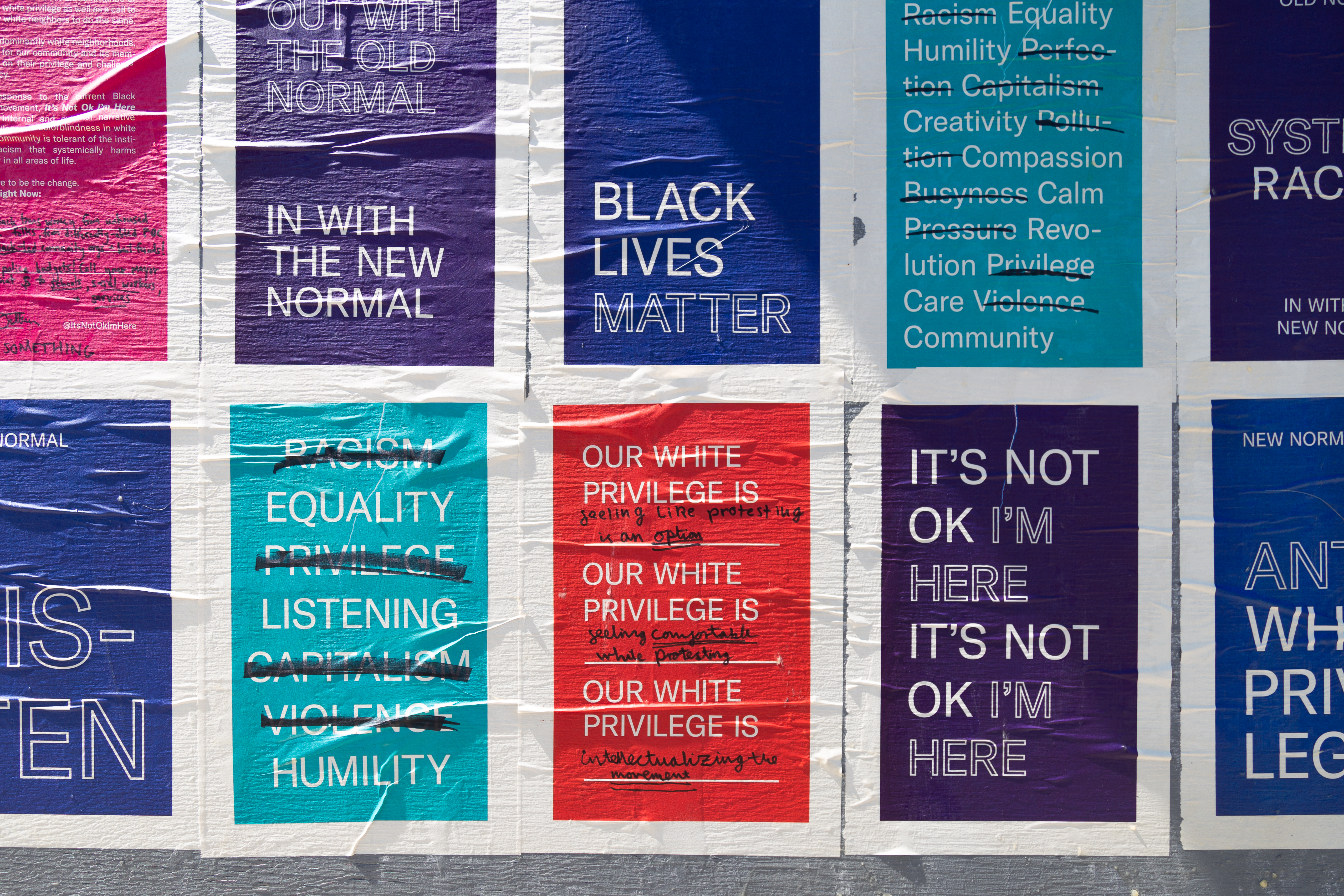 River Street,
Cambridge, MA


Manchester Avenue, Playa Del Rey, CA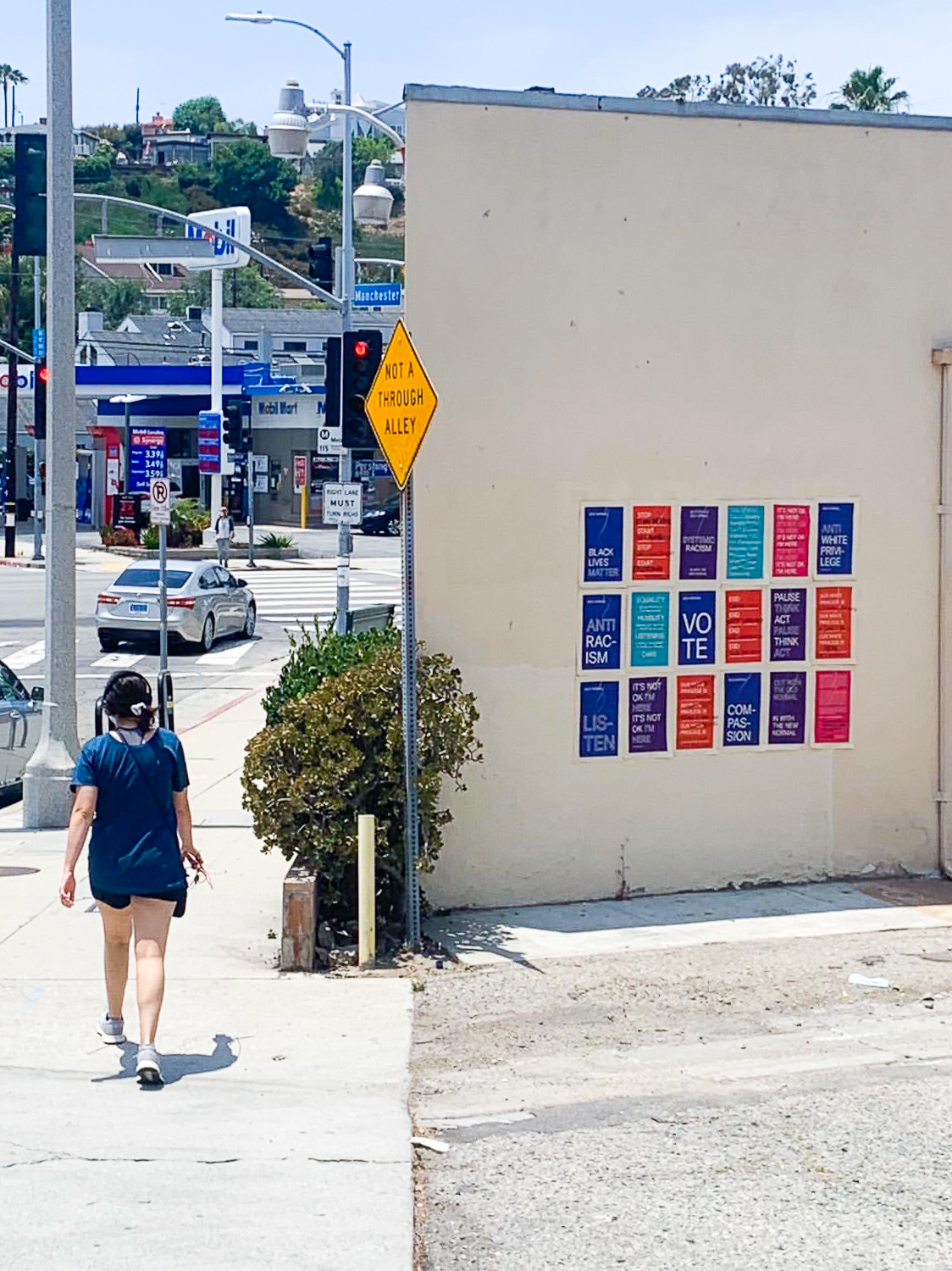 Washington Blvd, Los Angeles, CA
Main St Alley, North Adams, MA
10
N Chaparral St,
Corpus Christi, TX


11
Wyllys Ave,
Middletown, CT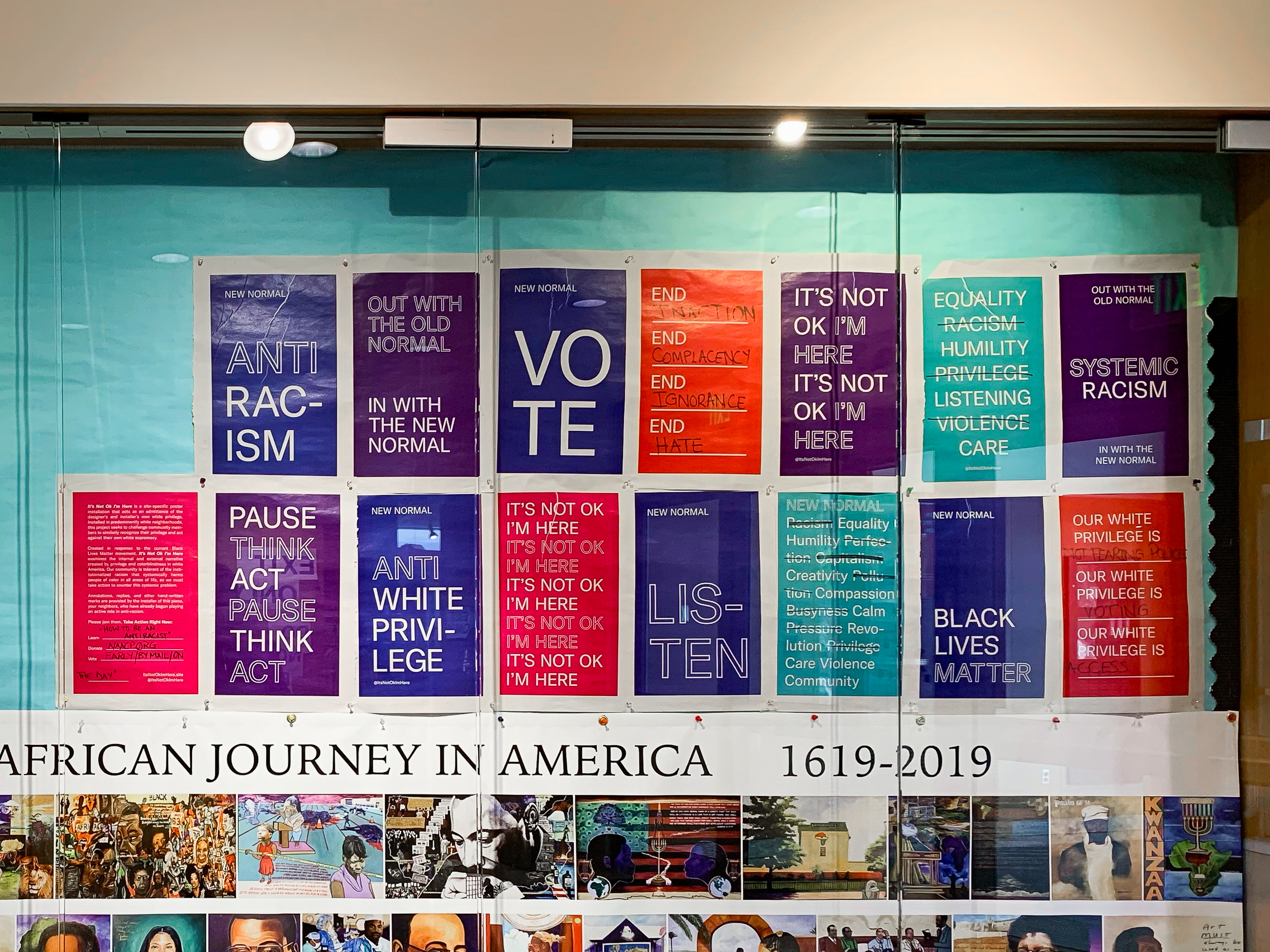 12
Lawrence St,
Corpus Christi, TX